This post highlights the initial strip down of my 1985 Chevy Short-Box, Step-Side Restoration Project.
The front end...
Today I started ripping off the body panels and box -- leaving just the cab, motor/tranny and frame.
I started with the hood...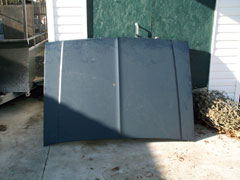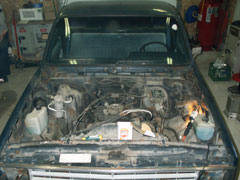 Next to come off was the front fenders...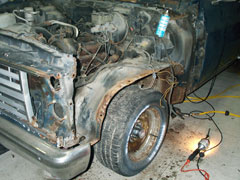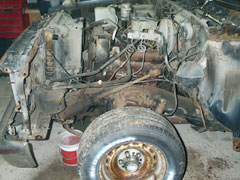 The headlights and grill were removed, along with the passenger side outer-fender... and then the front clip...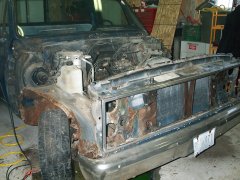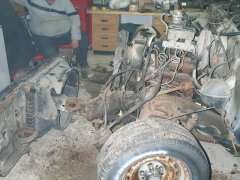 The rear end...
Next, I started stripping stuff from the rear end. The first thing to go was the box, which was easy enough -- cut off the eight bolts that hold the box to the frame and lift it off! (I like to simply cut the old bolts off... I've done it a couple of times before and wasted alot of time trying to remove the bolts with heat/penetrating fluid/etc. Besides, I also like to put new stainless bolts back in.)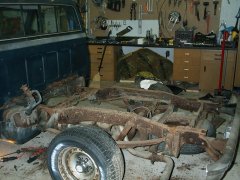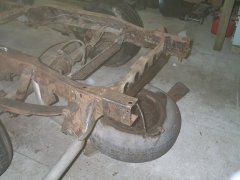 The shocks were removed, the u-joint for the driveshaft was unbolted and the driveshaft removed...